---
---
FED NKVD
---
It was time to expand my FED 1 collection a little more. I liked the look of the older "NKVD" with it's rounded "toilet seat" at the base of the shutter speed dial. I never imagined I'd own one as they are relatively rare/expensive. However, I was lucky enough to purchase one online.
The earliest model FED 1 arrives: FED 1b NKVD YCCP - Serial number 357xx - Weight: Approx. 427 gms (without spool and lens)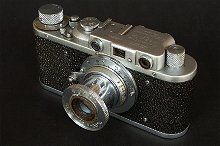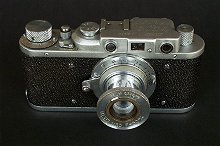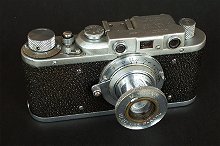 In early July 2004 my FED 1b NKVD arrived from St Petersburg in the Russian Federation. This one was made in 1937.
The top of the camera bares "FED labour commune NKVD YCCP named after F.E.Dzerzhinsky" in a Cyrillic engraving.

ФЭД


Трудкоммуна
НКВД-УССР
им
ФЭДзержкинского
Харьков

NKVD stands for Narodny Komissariat Vnutrennih Del, later know as the KGB.
YCCP stands for the Ukrainian Soviet Socialist Republic which was part of the Soviet Empire and changed to CCCP on later NKVD models.

The lens apertures on the collapsible 50 m/m lens are different from the other FED 1s because they go from f/3.5 to 18 (3.4, 4.5, 6.3, 9, 12.5, 18).

I haven't loaded film into this camera yet as it looks like the curtains may leak light at the edges.
The lens is also a bit "foggy".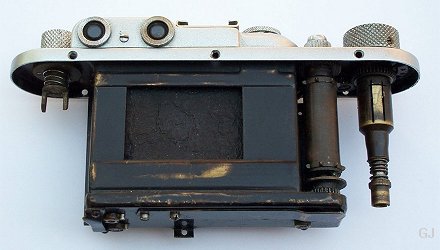 Note the extra screw hole at the front bottom and the oval cam on the rangefinder arm.
Internally the NKVD frame appears to be pressed brass. The film plane is flat (no grooves).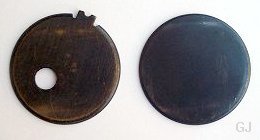 To my surprise the NKVD film backing/pressure is different to the other FED 1s'. It has a hole in it and a guide slot.
---
---
This page was created Friday 22nd October 2004.
---