---
---
Making a blade.

---


Next the blade should be trimmed up to the dimensions required (in this example 22 mm to 31 mm).
I usually spray primer on the blade, then mark a line from 22 mm (45 mm in) to 31 mm (73 cm in).
---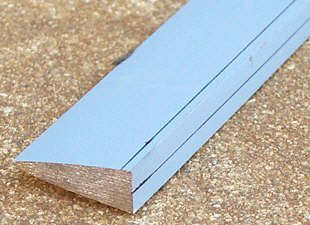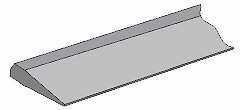 After that had been trimmed, mark a line about 2 mm from the back and another line in the centre of the spine. Grind from one line to the other to make 1/2 the mune. Note the clam shell shape of the cutting edge.
---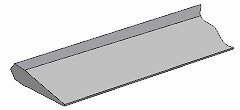 Next mark out the line 2 mm from the back on the other side and grind to finish the mune.
---

Next mark out the kissaki and grind off the excess material.
---


Place a line about 1/3 of the way from the back (about 7.5 mm in this example) and mark a line that follows the curve of the kissaki.
---



Grind to the line and down to the dull cutting edge to form 1/2 of the kissaki.
---
[BACK]
[NEXT]
---
This page was updated Wednesday 15th January 2003