---
---

Mei of Maekawa Kanetsugu

I purchased this sword from a dealer at a Gun Show in May 2001. The blade felt very light in the hand and I was stunned to see the "Sho"wa stamp on the tang, as it felt more like a gendaito.

I was unsure of the mei due to heavy pitting.
The usual "Noshu Seki..." was there, then what appeared to be Maekawa. At that time I had never heard of a 'smith by that name so I figured I was reading it wrong.


---

One day I noticed the mei of a sword on ebay.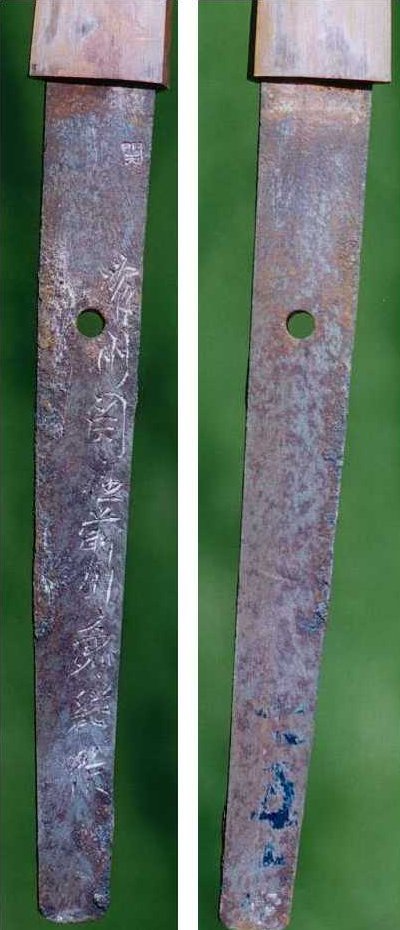 It was made by Maekawa Kanetsugu and the signature was very similar to mine. However the end of the tang was shaped differently and it had a "Seki" stamp as opposed to my "Sho"wa stamp. Both swords are not dated.
---

I was very fortunate that the seller had placed a second (large) image of the mei.




As you can see the two are very similar and I believe that the unreadable kanji on mine are "Kanetsugu saku"

---
---
This page was created 11th November 2002.