---
---
Making a tsuka.
---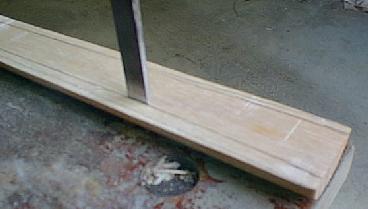 Cut a boundary around the marked outline at right angles to the surface with a chisel.
---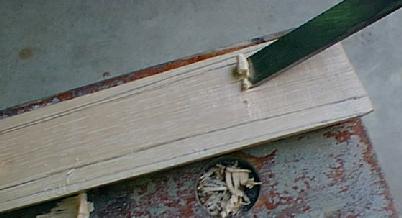 Carefully chisel out the area for the nakago.

---


Hopefully after a while you will have carved out a section half the depth of the nakago.
---


Insert the nakago and check the fit. Make sure that it fits well and it is secure. The tighter the better.
---
Now make the other half of the hilt by repeating all this on the other half of the hammer handle.

---
[BACK]
[NEXT]
---
This page was updated on Monday 17th January 2000