---
---
'dachi Gallery
---
Unsho 'dachi
This 'dachi was made by Unsho during the Kamakura era (1182 - 1333).
It has a nagasa (cutting edge) of 92.1 cm and sori (curvature) of 3.5 cm.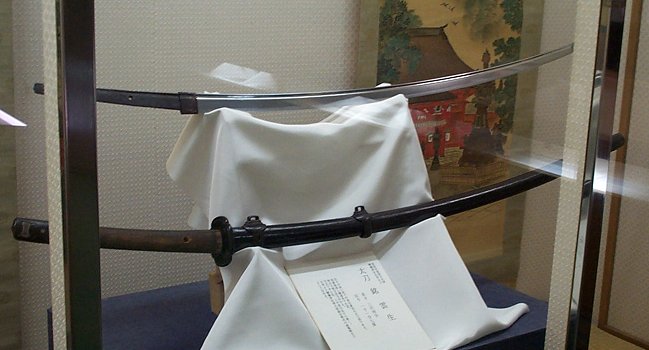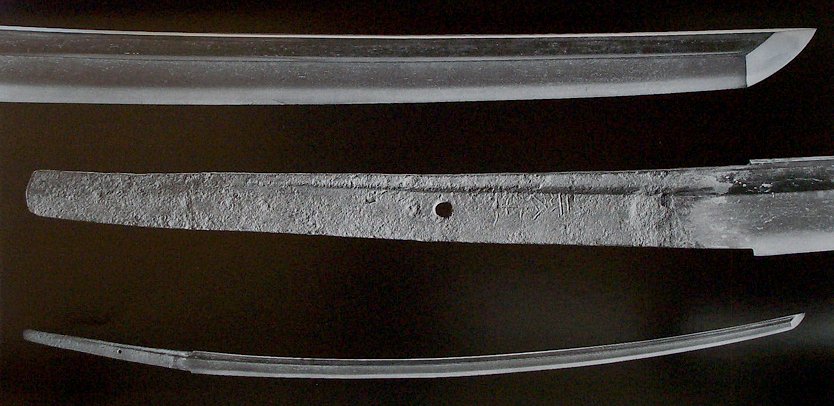 Mei (name): Unsho.
Location: Shiogama Jinja, Miyagi.
Period: Kamakura (1182 - 1333).
Sugata (shape): Shinogi-zukuri, mitsumune, ubu nakago .
Hada (grain): Mokume on itame with chikei.
Hamon (temper pattern): wide suguha, maru boshi.
This 'dachi is actually listed as a Tachi at Shiogama Jinja, but I have included here as it is over 91cm. This sword is believed to be the first from the swordsmith Unsho and the tang is still in original condition.
---
BACK
---
This page was created on Tuesday 10th Dec 2002