---
PENTACON six TL disassembly - Part 5
---
Please Note: The PENTACON six TL can be a rather delicate piece of precision mechanics. If you are not comfortable with attempting to take one apart for repair/maintenance please take it to a repair centre. These pages are to be used as a guide only. I will not be responsible for any damage caused to cameras due poor workmanship.
---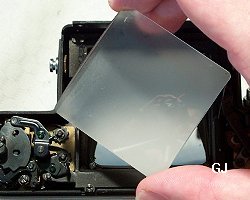 Carefully remove the screen.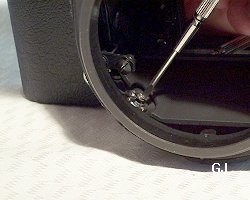 Put a screwdriver down though the screen area and loosen the screw on the flash socket.


Disconnect the wire from the flash socket.
Fire the shutter.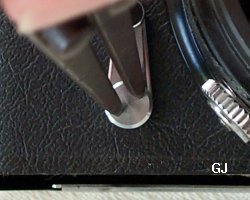 Unscrew and remove the screw holding the self timer lever.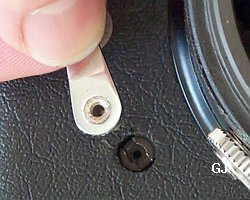 Remove the self timer lever.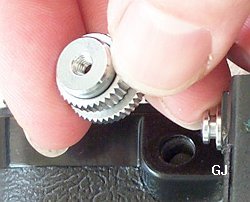 Unscrew the shutter button.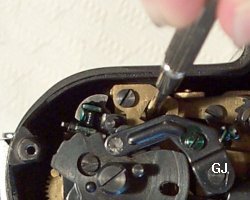 There are a few screws that need to be removed before the chassis can be removed.
Move the shutter selector so that the arm allows access to the screw as shown in the photo. Remove the screw.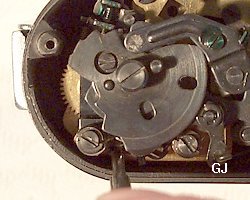 The next screw is towards the back of the camera. It holds the brass plate of the chassis to the camera body and needs to be removed.
---
---
This page was created on Wednesday 14th January 2004