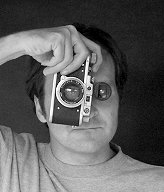 G'day and welcome to my homepage. My name is Grant (I live in Queensland, Australia) and I have decided to put my photos of my holiday to Japan on the WWW so that my friends can view them.
Anyone who knows me knows that I like Japan.
I also like motorbikes, photography, Chisato Moritaka, Japanese swords and movies.

---
To e-mail me: