---
PENTACON six TL disassembly - Part 1
---
Please Note: The PENTACON six TL can be a rather delicate piece of precision mechanics. If you are not comfortable with attempting to take one apart for repair/maintenance please take it to a repair centre. These pages are to be used as a guide only. I will not be responsible for any damage caused to cameras due poor workmanship.
---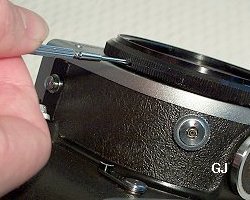 Start by locating the screw in the lens mount locking ring.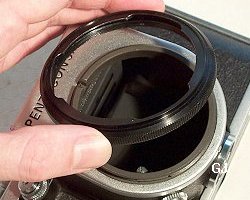 Unscrew the screw enough to allow the whole ring to be removed.


Next, locate the screw at the base of the lens mount area and remove it.

Then remove the 2 screws at the top of the lens mount area.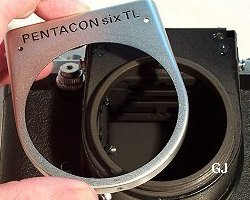 Remove the front plate.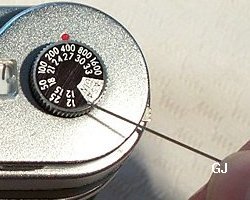 Using a needle carefully remove the ASA/DIN cover.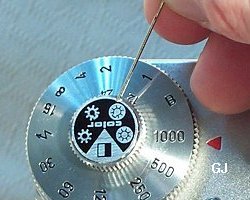 Then remove the film type cover.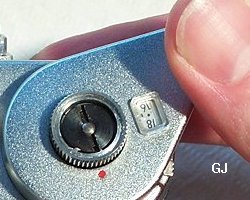 If you plan to remove the chassis from within the camera body, cock the shutter.
NOTE: Chassis removal is not required if you only want to adjust the shutter curtain speeds.
---
---
This page was created on Tuesday 13th January 2004