---
---
Ride to Melbourne (Day 2 - Friday 14th August '98)
---

Click for map of ride
After a rather warm night we woke up at about 7:00am to a cloudless blue sky. After having breakfast and packing up the equipment we strolled to the beach to take some photos.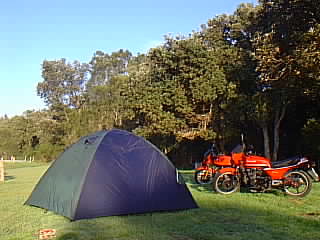 I reconnected the BMW's battery and to my pleasure the BMW started without any problems. We headed out to the highway at about 10:00am, then through Maclean (at 10:30) and on to Grafton (at 11:50).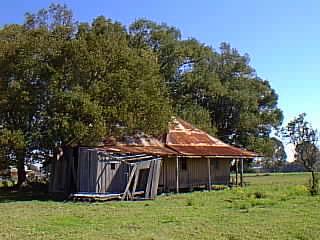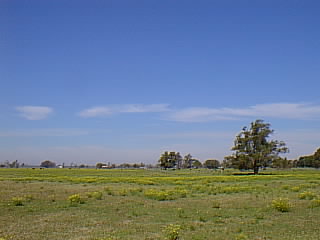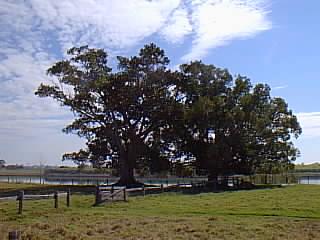 From Grafton we continued on to Woolgoolga where we had lunch at 12:55pm. At about 2:00 we arrived at The Big Banana.
From Coffs Harbour we headed to Bellingen. Once there I bought some afternoon tea (as it was 3:30) at one of the bakeries. I was pleased to see they sold a range of Cascade soft drinks and bought a Pineapple flavoured one. Yum.
With time getting away (as usual) we headed off for Dorrigo. The road to Dorrigo was a pleasant change from the likes of the roads around Grafton. It started out with a cutting on the left and a river on the right before winding it's way up the range past numerous waterfalls. We reached Dorrigo at about 4:40pm.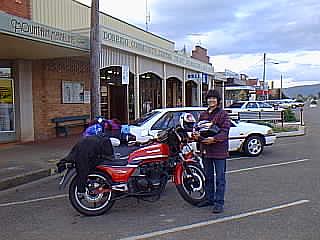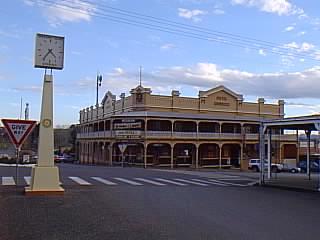 Dorrigo was a charming little town. From there I decided we would camp in one of the local National Parks so we bought sandwiches for dinner. With daylight fading and the temperature rapidly decreasing we turned off to Cathedral Rock National Park. The road in to the park was gravel with a few cattle grids. We made it to the camping area in the dark at 6:00pm and set up camp. Once again I disconnected the BMW's battery.
---
---
BACK
HOME
NEXT
This page was updated on Wednesday 4th November 1998