---
---
Ride from Melbourne (Day 5 - Sunday 30th August '98)
---

Click for map of ride
We got up at about 7:00am to another cloudless blue sky.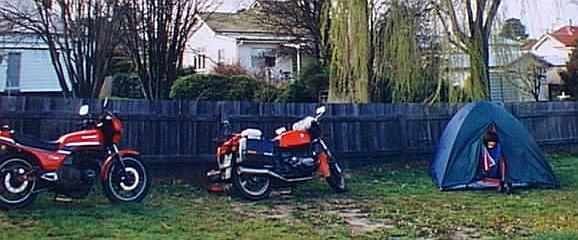 Things were looking good as we set out to an early start and left Glen Innes at about 9:40am (Odometer reading 28008 kms).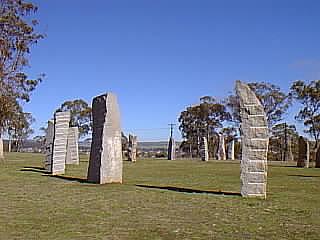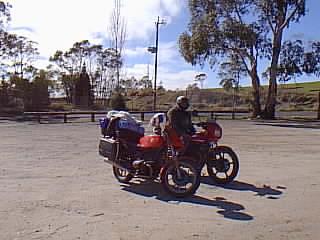 We rode through Tenterfield and arrived at the border at Wallangarra at about 11:00am.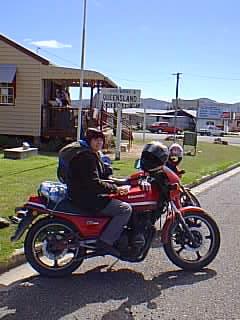 We reached Stanthorpe at about 11:50am and had a short break before we headed off to Warwick. We arrived at Warwick and had lunch at McDonalds at about 1:00pm.
The trip from Warwick to home was uneventful, fortunately. We stopped a few times for drinks before arriving home at about 4:20pm (Odometer reading 28423 kms). The bikes looked a bit dirty from the trip - but mechanically they had performed very well for a couple of 16 year old bikes.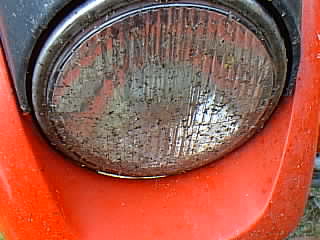 ---
---
BACK
HOME
This page was created on Tuesday 24th November 1998